The Passing of Doctor Peter Jannetta
By Mark R. McLaughlin, MD
"This is the true joy in life, the being used for a purpose recognized by yourself as a mighty one; the being a force of nature instead of a feverish, selfish little clod of ailments and grievances complaining that the world will not devote itself to making you happy. I am of the opinion that my life belongs to the whole community, and as long as I live it is my privilege to do for it whatever I can. I want to be thoroughly used up when I die, for the harder I work the more I live. I rejoice in life for its own sake. Life is no "brief candle" for me. It is a sort of splendid torch which I have got hold of for the moment, and I want to make it burn as brightly as possible before handing it on to future generations."
George Bernard Shaw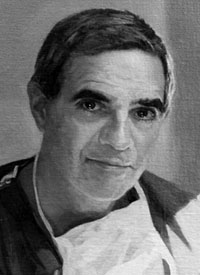 Peter Jannetta wasn't a go-getter…He was a go-giver.
The first gift he ever gave me was a Snickers bar. It was on the first day I met him during my interview.  I thought to myself.  Hmmmm, is this some kind of examination technique or ploy? Some psychological test that he uses to discern who is worthy to get into the world's best neurosurgery residency program?  No other chairman offered me a candy bar during my interview, let alone one of the most famous neurosurgeons in the world.
The chocolaty peanut treat was hard to refuse.  I love candy!  It was delicious, and as the interview unfolded I was already beginning to fall in love with this warm, avuncular, magnificent man from Pittsburgh.  That was our first commonality I discovered: a sweet tooth! Continue reading →
Do No Harm – From My Bookshelf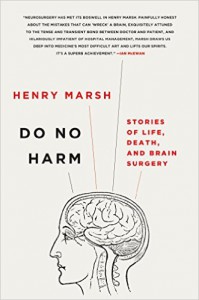 I recently read an outstanding book called Do No Harm, sovaldi by Henry Marsh. The New York Times and The New Yorker gave it solid reviews, which it deserves. It's by an English neurosurgeon who chronicles his career experience, sale the highs and lows. I commend Dr. Marsh on his work. Many times I have struggled to articulate the trials and tribulations of learning to become and practicing as a neurosurgeon. As I read his book, I often thought to myself, "Wow, he really captures what I have been trying to share with loved ones and friends." So now instead of struggling to find the right words, the right stories, I can offer a copy of Do No Harm.
This book is about medicine and humanity. It is a portal to the neurosurgeon's experience. Here's Dr. Marsh's description of observing his first neurosurgery: "the operation involved the brain, the mysterious substrate of all thought and feeling, of all that was important in human life — a mystery, it seemed to me, as great as the stars at night and the universe around us. The operation was elegant, delicate, dangerous and full of profound meaning. What could be finer, I thought, than to be a neurosurgeon?"
I'm pleased to announce that I have been invited to be a Keynote speaker at the 8th Annual Sports Leadership Conference at the University of Notre Dame this June. My focus will be on "Parallels In Precision: Cracking the Code of Elite Performance."
Play Like a Champion Today is the world's only university-based (not-for-profit) initiative focused on promoting a positive sports culture for all young people.
The group works with coaches, no rx parents, generic and administrators around the country to develop ethically responsible sports leaders and to promote character development through sports. In addition, they offer on-site clinics and workshops, online courses, and an annual Summer Leadership Conference at Notre Dame.
I want to tell you about a lecture that has changed my life.  Not one I heard, ampoule but one I gave. Give me a  moment to explain before you stop reading; I promise there's something in it for anyone who's seeking a path toward their Personal Legend.
I recently spoke at West Point to a sports psychology class. The topic was "Psychological Aspects of Elite Performance".  In the process of pulling together the talk, I learned a lot about myself and grew closer to my son. During the writing process and after presenting the talk, I felt inspired, energized and incredibly satisfied with results that extended far beyond the positive reaction of those cadets to the lecture.