I am attending today's Wedemeyer lecture at West Point. I'm fascinated to hear CMDR Eggers presentation.
The General Albert C. Wedemeyer Strategic Lecture Series Endowment is a part of West Point's Center for Enhanced Performance. This endowment honors the intellectual and strategic legacy of General Wedemeyer through a series of lectures, think tanks, or roundtable discussions for cadets and faculty.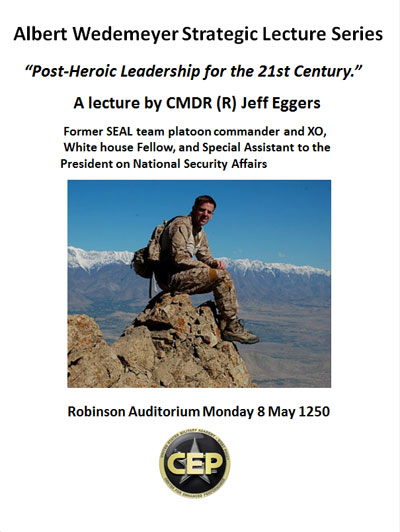 Visitors to this website may be aware of the book "General Albert C. Wedemeyer: America's Unsung Strategist in World War II" written by my father  Dr. John J. McLaughlin.