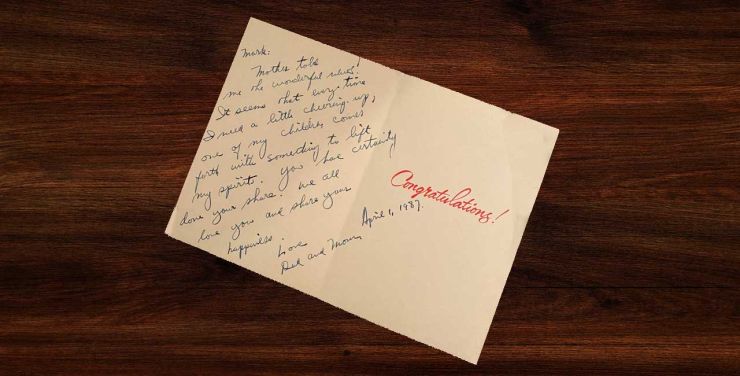 Never underestimate what a hand written note can do for someone. I was lucky enough to have parents who consistently encouraged me not only with words but also in writing. I'm not sure what I did on this day to receive this note, but I still cherish it.
It's great to have memories of your mom and dad, and it's even better to have their remembrances in writing. If you are a mother or a father, I suggest that you consider writing your children congratulatory notes from time to time when they are earned. It's a powerful way to show your love.
And if you're not a mother or a father, I am sure there is a sibling or a friend that would experience the same love from a personal congratulatory note similar to this.
Pardon the Interruption!
I would appreciate it, if you would sign up now to subscribe to my monthly Newsletter. Stay up-to-date as I discuss medicine, wrestling, personal growth, cognitive dominance, and other issues which intrigue me.
Warm Regards
Mark