Jannetta Society Meeting 2013
On October 21, 2013 I attended the annual CNS conference in San Francisco California. While there, he also attended the Jannetta Neuroscience Foundation annual meeting. The foundation supports surgical innovation, mentorship and novel neurosurgical approaches to significant medical issues through research and clinical trials. Here are a number of colleagues and friends from The Jannetta Society.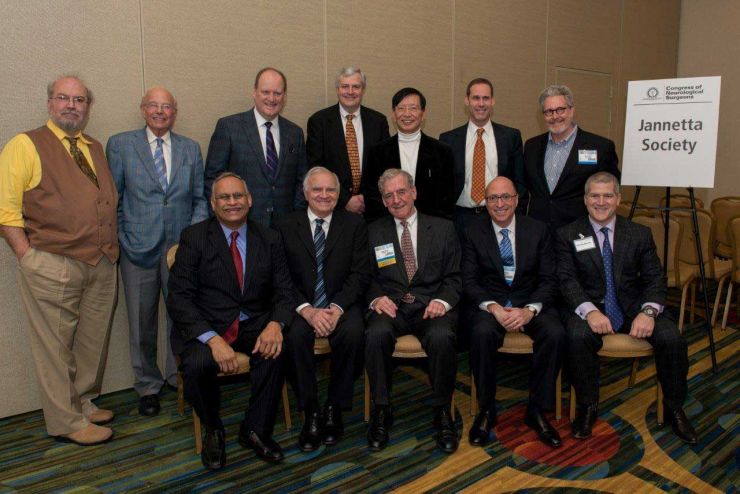 STANDING (left to right) Moosey, John J. Alksne, John F. Thompson, B. Gregory. Lovely, Thomas. Jho, Hae-Dong. Witham, Timothy F. Lowry, David W.
SEATED (left to right) Shekar, Laligam. Jannetta, Peter J. Wilder, Bruce L. Lester, Mark C. McLaughlin
One of the most formative and fortunate opportunities of my medical career was the chance to train with Dr. Peter Jannetta. Here is a photo of myself and Dr. Jannetta at the 2013 meeting of the Jannetta Society.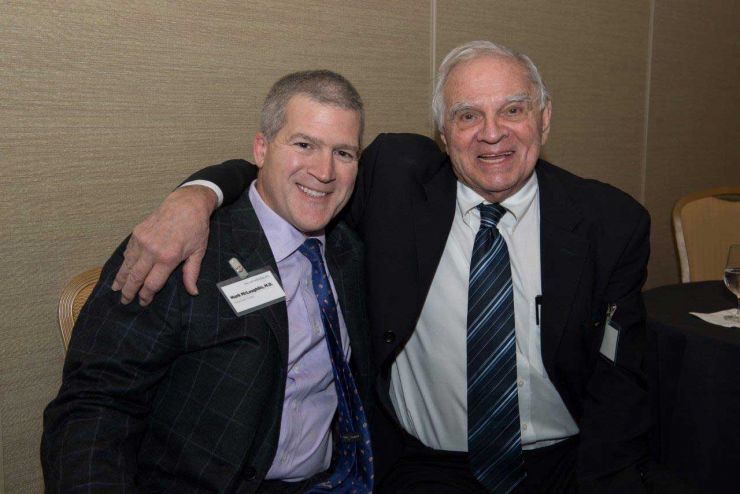 Looking forward to this year's event.
Pardon the Interruption!
I would appreciate it, if you would sign up now to subscribe to my monthly Newsletter. Stay up-to-date as I discuss medicine, wrestling, personal growth, cognitive dominance, and other issues which intrigue me.
Warm Regards
Mark