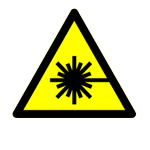 Most of my patients and peers know my opinion of laser spine surgery .... Here's an article from Bloomberg that a fellow surgeon sent me... (Laser Spine Surgery Profits)
To date, there has been no research published which has caused me to change my position on laser spine surgery. What I have noticed is more surgeons who are becoming vocal about the problems with the promotion of laser surgery.
To quote an old saying... "if it looks too good to be true, it probably is."
Pardon the Interruption!
I would appreciate it, if you would sign up now to subscribe to my monthly Newsletter. Stay up-to-date as I discuss medicine, wrestling, personal growth, cognitive dominance, and other issues which intrigue me.
Warm Regards
Mark