On Meeting Living Legend Dan Gable
So honored to meet living legend Dan Gable. Dan was an Olympic Gold Medalist in Men's Freestyle, 68 kg. (approximately 150 pounds) He did not give up a single point in Olympic Games despite wrestling with an injured left knee and seven stitches on his head received in his first round match. From 1976 until 1997 as Coach at the University of Iowa he won 15 NCAA team titles.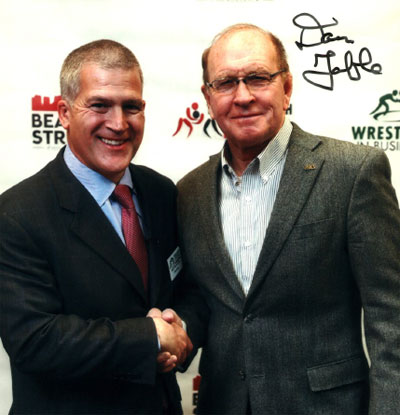 You can learn more about Dan Gable's career here.
Pardon the Interruption!
I would appreciate it, if you would sign up now to subscribe to my monthly Newsletter. Stay up-to-date as I discuss medicine, wrestling, personal growth, cognitive dominance, and other issues which intrigue me.
Warm Regards
Mark