Millionaire Coaches: Remember Reason Your Players Are in College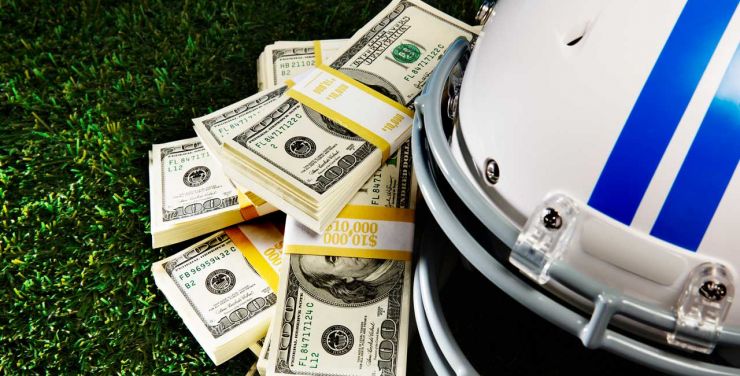 Super Bowl 2013 is almost upon us, with all the hype and hoopla it entails. But I am not finished with the college football season yet. I have some real concerns about the overwhelming prominence of football – at the expense of academics – that seems to be present at major universities.
Don't get me wrong. I love college football. My daughter attends the University of Notre Dame and I couldn't have been more pumped about the Fightin' Irish being ranked No. 1 and playing for a national title this last season. The loss to Alabama in the BCS Championship was tough to swallow and eye-opening for me and many others. Throw in the bizarre Manti Te'o girlfriend hoax and those of us who really care about college football were confused and saddened.
But here's what really bothers me about the college football picture. Check out the recent front page article on college football coaches' salaries that ran USA Today. The average salary of a major college football team coach is $1.6 million dollars! There are 42 head coaches today in college football that make at least $2 million dollars a year. Notre Dame's coach, Brian Kelly, is listed as making $2.4 million; Alabama's coach, Nick Sabin, is the best paid coach in the country, making $5.5 million last year.
Now I am a capitalist and believe in a free market. So one part of me says more power to the coaches. A person IS worth what the market is willing to pay. But on the other hand, what are esteemed college professors being paid? Isn't the role of college to educate our students -- primarily in the classroom? If there were no college, there'd be no college football.
Of course, sports teach kids many lessons and virtues. I get that. It just concerns me that our educators are being overlooked and undervalued. What are the salaries of full professors at major universities? Here's 2012 data collected by The Chronicle of Higher Education. It's pretty ugly. The average full professor salary at Notre Dame is $150,200. At Alabama, it's $129,900. In comparison, a full professor at Harvard makes an average salary of more than $198,000. An academic department chair might make more because of greater administrative duties, or might get an honorary title – but there is absolutely no comparison between coach and department chair salaries. Does this make any sense?
Here's the reality. Only about 200 college kids make it to the NFL each year, according to this ESPN article. That means the other 90% or so must go out in the real world and earn a living. If they are not prepared academically, they begin life as losers, even if they won on the field.
Wouldn't it have been nice to hear coaches Sabin or Kelly say at the end of that game, "Well this was a nice run and these kids did a great job. Now it's time to get back to school and hit the books. They've got a heck of a lot of classes and work to make up!" Wow, that would be a breath of fresh air, wouldn't it?
Pardon the Interruption!
I would appreciate it, if you would sign up now to subscribe to my monthly Newsletter. Stay up-to-date as I discuss medicine, wrestling, personal growth, cognitive dominance, and other issues which intrigue me.
Warm Regards
Mark