RIP Dr. John Jane - On The Passing of a Giant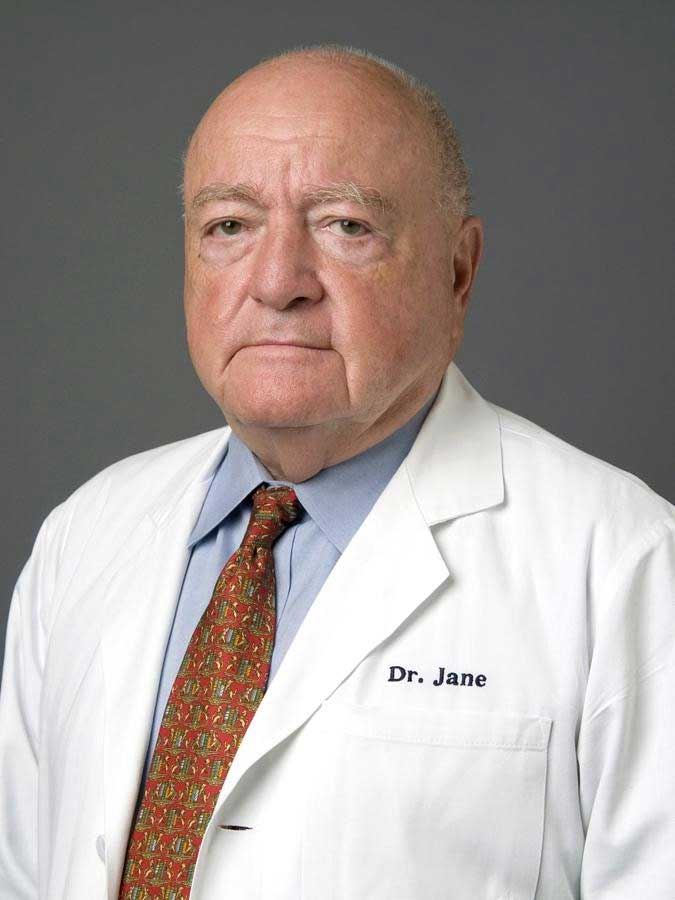 The neurosurgical world lost a giant this last September in the passing of Dr. John Jane, Chairman of Neurosurgery at The University of Virginia. While I did not train with Dr. Jane, I interfaced with him on many occasions as a medical student, as a resident, and as a colleague. He was a remarkable man. Here's his obituary that outlines his many accomplishments.  the likes of which will never be seen again.
I will always remember Dr. Jane as a gentleman-scholar who built an amazing department of neurosurgery. He was a consummate teacher and life-long learner.  He always supported the personal and professional development of even the lowliest of medical students. I will never forget one cold, early Saturday morning long ago when I attended my first joint neurosurgery conference between Medical College of Virginia/VCU and the University of Virginia Department of Neurosurgery.
In the room were Drs. Harold Young, Charlie Drake, Vinko Dolenc, Ladislau Steiner, and the entire faculty and residents of the two schools' neurosurgery departments. It was like standing in the Neurosurgery Hall of Fame -- with the giants of the field living, breathing and standing right next to me. I was a mere fly on the wall as listened to a management discussion regarding a large arteriovenous malformation. Dr. Jane turned his eyes toward me, and asked me what I thought of the lesion.
It was both terrifying and incredibly exhilarating to hold the floor in a room of world-renowned neurosurgeons. I knew virtually zero neurosurgery at that time. Fortunately, I had studied my Spetzler-Martin arteriovenous malformation grading system the night before. The question was a high fastball which I could have easily whiffed.  Either by sheer luck or adrenaline, I nailed the answer, or at least didn't sound stupid. I made it on base.  I'll never forget that day he threw the ball to me.
Rest in peace, Dr. Jane, I will get the message to Garcia.
Pardon the Interruption!
I would appreciate it, if you would sign up now to subscribe to my monthly Newsletter. Stay up-to-date as I discuss medicine, wrestling, personal growth, cognitive dominance, and other issues which intrigue me.
Warm Regards
Mark