West Point Wrestling Team March 2014
On March 3rd, I was once again honored to present my approach to elite performance to a number of West Point Cadets.
Friends (and many acquaintances) know of my love of the sport of wrestling. I wasn't going to miss out on the opportunity to meet the members of the wrestling team. Here's a shoutout to the grapplers of the West Point Wrestling Team. It was a pleasure to meet you!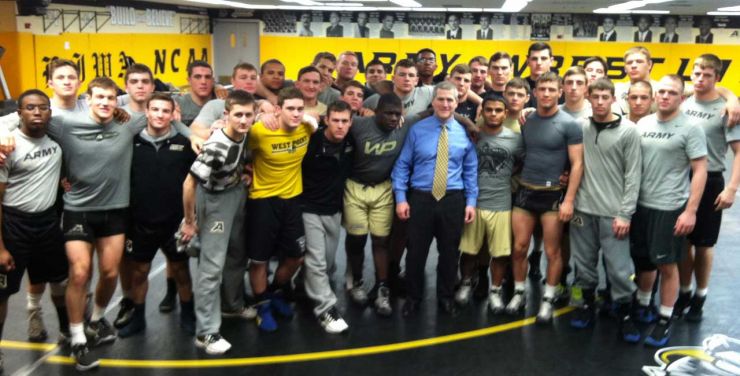 Pardon the Interruption!
I would appreciate it, if you would sign up now to subscribe to my monthly Newsletter. Stay up-to-date as I discuss medicine, wrestling, personal growth, cognitive dominance, and other issues which intrigue me.
Warm Regards
Mark