On February 27th I was honored once again by the opportunity to speak at West Point. It was a very busy day. People who know me are well aware of my passion for finding the keys to unleashing maximum performance in all environments. I'm also committed to coaching both sports and performance. Not surprisingly West Point is packed with cadets and staff that is driven by the desire to excel.
This year, I had the opportunity to speak to the two Psychology of Elite Performance Classes, along with a discussion of Sport Psychology with the Army Rifle Team and the Army Wrestling team. I also had a unique opportunity to talk with the pre-med club. In every session we talked in depth about creating the opportunity and ingredients of the "magic moment"…, the moment when skills, committment and focus come together to up the level of performing the task.
It never ceases to amaze me that the parallels between high-level collegiate athletic performance, military concentration, execution, and precision, and neurosurgical skills are so clear and apparent. In all of the sessions, we had a great conversation and learning experience.
In a world that is changing rapidly, it is a privilege speak to and to meet the men and women of West Point. They are without doubt a group of many of our country's finest young men and women.
What a rewarding day! Go Army…  and Go Navy.

"Memory is more of a self-serving dynamic revision machine: you remember the last time you remembered the event, and without realizing it, change the story at every subsequent remembrance."
Nassim Nicholas Talib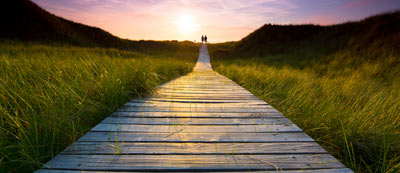 I'm pretty sure that after the dust settles, Ryan Lochte will be fine.  Sure, he tarnished his reputation in action and words, but ultimately he fessed up to his big fish story.  His mistake will cost him many millions of dollars.
I can't fully explain why, but I have been deeply intrigued by this event and found myself anxiously drinking up news developments as this puzzle unfolded.
I suppose it's my interest in human performance that fueled the fascination.  It was captivating to see how this 32-year-old, 12-time medalist could make such a stupid mistake and then proceed with making several more before admitting his misbehavior and his lie.
From my vantage, five lessons can be gleaned from this event.  Continue reading →
Level V Leadership in Coaching and Life: Lessons Learned from Olympic Gold Medalist Wrestler Dan Gable

By Mark R. McLaughlin, MD, FACS, FAANS
Wrestling is about to take to the mat at the Summer Olympics. If you compete in any sport, or just like seeing strategy at work, watch some of the matches. Before you do, though, let me provide some background about a world-class wrestler and coach I had the privilege of spending time with a few months ago. His name is Dan Gable.
If you are a wrestler, you will know the name. If not, he is worth getting to know. Gable was the most dominant American collegiate and Olympic wrestler ever. Forty-four years ago, on the way to winning the gold medal at the 1972 Olympic games in Munich, he didn't yield a single point in his matches despite competing with torn ligaments in his knee, seven stitches in his head from a bad cut, and a persistent ear injury. It is surely one of the greatest and most inspiring Olympic performances of all time. And it made an impression on this kid, glued to the TV set watching him in action.
In addition to his triumph at the Olympic Games, Gable amassed an incredible record as a college wrestler at Iowa State University: 117 wins and only 1 loss. In a Newark Star-Ledger article, columnist Mark Di Ionno wrote, "Gable almost went undefeated through college at Iowa State, until his last match, the NCAA final in 1970, with the eyes of the sports world on him. Gable talks about that 13-11 loss to Larry Owings more than any of his wins because it changed him from a 'pretty good wrestler into a great one.'"1
What did Gable learn from that loss? It was actually two major lessons that he carried through to his coaching career.  He felt he wasn't protected by his coach, who didn't help teach him how to stay focused and how to ignore the distractions and circus atmosphere of a major sports event. Gable also learned another critical skill – not to get so focused on countering the opponent that he lost sight of his own moves. Continue reading →
The Rio Olympics are in full swing, and already there are stories of perseverance, grit and determination that inspire us all. Athletics has the unique ability to be universally understoon, and it builds bridges across cultures and geography. Naturally, I'm excited about the start of Olympic wrestling on August 14th. A neurosurgeon's life is a busy life, but you can be sure that I'll be catching as much of the wrestling as possible. I hope you will find the time and the interest to watch some bouts.
The first records of wrestling date back some 5000 years. Wrestling was introduced to the Ancient Olympic Games in 708 BC. It is one of the oldest forms of human competition and was one of the 10 sports that were contested in the first modern Olympic Games. You can learn more about the history of wrestling.
On August 14th, I'll be publishing an article here entitled  "Level V Leadership in Coaching and Life: Lessons Learned from Olympic Gold Medalist Wrestler Dan Gable". I hope you'll return to read it.
In the meantime, have a look at the  TV and Webcast Schedule for Olympic Wrestling and plan to watch. I'm certain you will find yourself intrigued, and you may end up as a fan of the sport that has added so much to my life.