Next Event : October 3, 2023
7:00 AM Eastern / 6:00 AM Central
Join us on the first Tuesday of every month.. Check out the teaser clips below to learn more about what #NeuroRounds is. If you're serious about medicine, you cannot afford to miss NeuroRounds.
NeuroRounds is an educational, medical webinar where neurosurgical cases are presented, diagnostic imaging is reviewed, and key facts are discussed. Don't miss out on this engaging experience that will allow you to build your resume! Perfect for Med Students, Pre-Med, NP's, PA's, PA-C or anyone looking to improve their skillset. Join me Mark McLaughlin, MD, my med student co-host Maggie Fitzpatrick, MS and my guests for this unique opportunity.
NeuroRounds is ONLY available live. That's intentional. It is designed for the serious..., the people hungry for knowledge. If you would like an invitation to our next event, request it below.
Yes! I would like an invitation to the Next Event.
Please be patient when you click. It can take 5-10 seconds to open the Zoom Registration.
Please Be Patient. It can take up to 10 seconds to open the Zoom Registration Link
---
It's "Resident Time". See this short excerpt from our March 1st edition of #NeuroRounds. One of our attendees makes his call on how to proceed on a case. How did it go? If you joined our Zoom on Tuesday morning you would know how the whole thing went.

Subscribe to Mark's YouTube Channel
---
See this short excerpt from our December event with special guest Dr. Tyler-Kabara; Associate Professor of Neurosurgery in the Department of Neurosurgery and as Chief of Pediatric Neurosurgery at UT Health Austin. In this clip she talks about the future of robotic implants. In this edition of NeuroRounds, Dr. Tyler-Kabara offered a compelling vision of the future of neurosurgery.

Subscribe to Mark's YouTube Channel
---

A student's question about Arthroplasty vs Cervical Fusion resulted in a conversation about the merits, the literature, and the future of cervical disc surgery. NueroRounds attendees learn from leading neurosurgeons.

Subscribe to Mark's YouTube Channel
---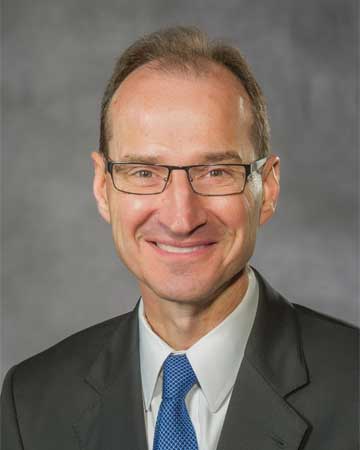 On October 5th we welcomed special guest Alex Valadka, MD, Professor of Neurosurgery at VCU, who joined Dr. McLaughlin in speaking to our students, residents, and healthcare workers etc. He discussed tips/tricks regarding careers in neurosurgery and neurosurgery residency.
See an excerpt (Oral Boards Questions).
---
Our Facebook Group
---